Welcome to Arbroath & District Pool League
This year's Arbroath and District Pool League AGM will be held on Thursday 31st July in the Royal British Legion clubrooms, starting at 7.30pm. The new office bearers and committee members for the new season will be voted in on the night.

Any player(s) who wish to make a proposal for the forthcoming season must submit it in writing to the Match Secretary (or any Committe Member) a minimum of SEVEN DAYS in advance of the meeting. Please note any proposals received after the deadline will not be accepted. Proposals will be posted online prior to the meeting.

Players are reminded this is their opportunity where they can have their say on matters in the ADPL. All players are encouraged to attend.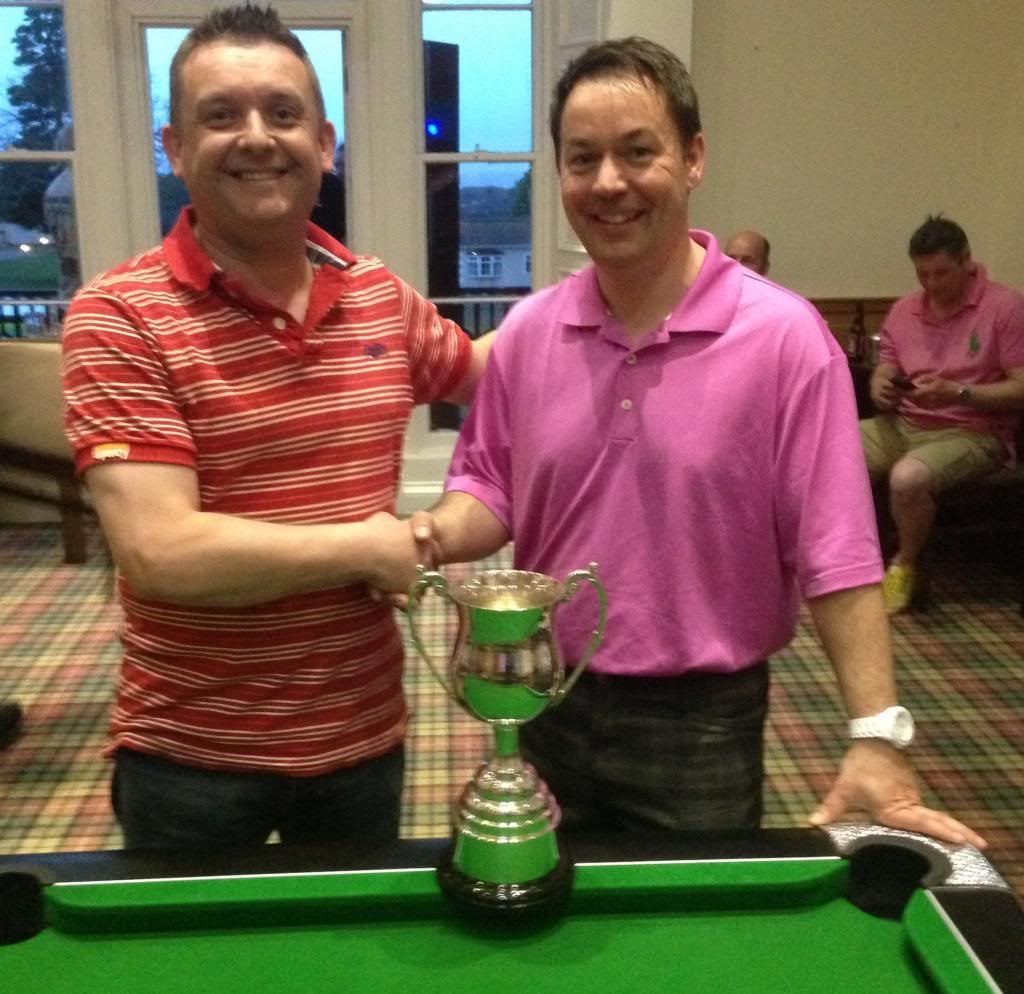 2014 ADPL Singles
Greg Alexander, Champion (left)
and Jonathan Cargill, Runner-Up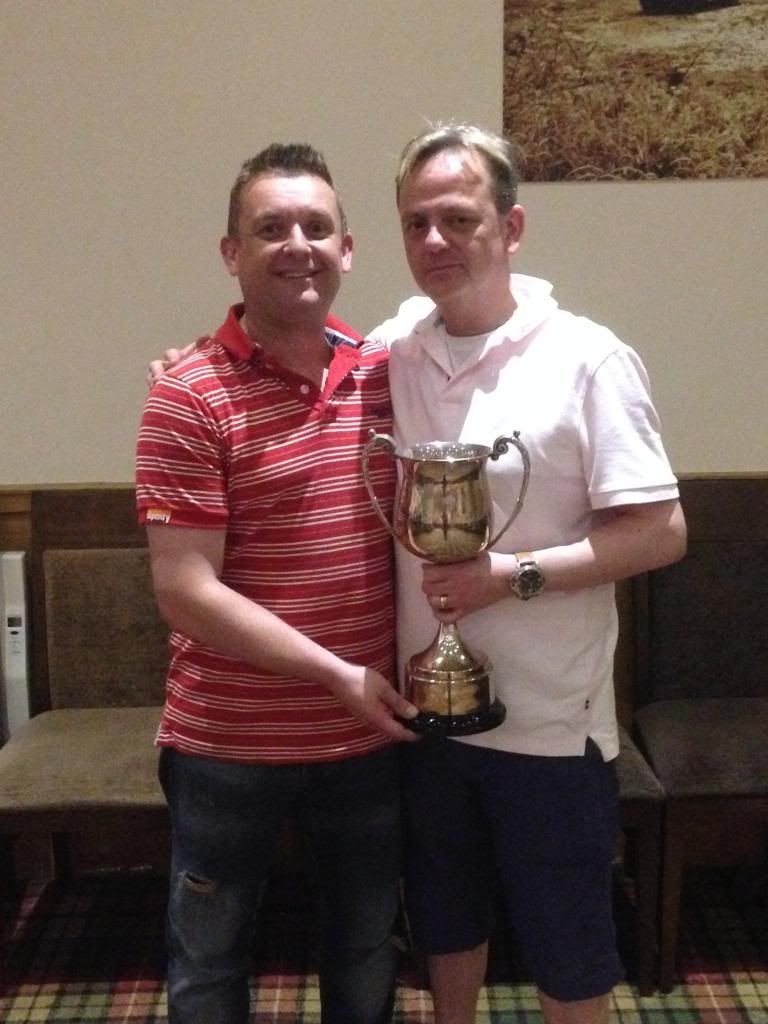 2014 ADPL Doubles Champions
Greg Alexander (left) and Martin Cherry
2014 Division 1 Champions
Portcullis 1
2014 Knockout Cup Champions
Ram's Heid 2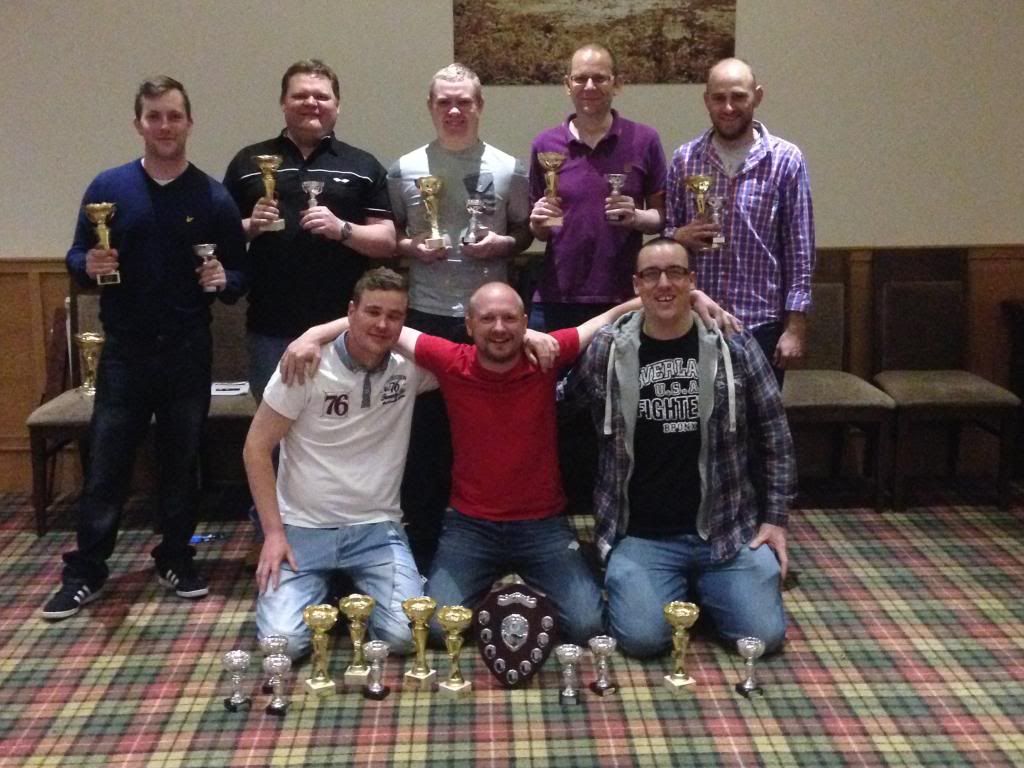 2014 Division 2 Champions
Burns Bar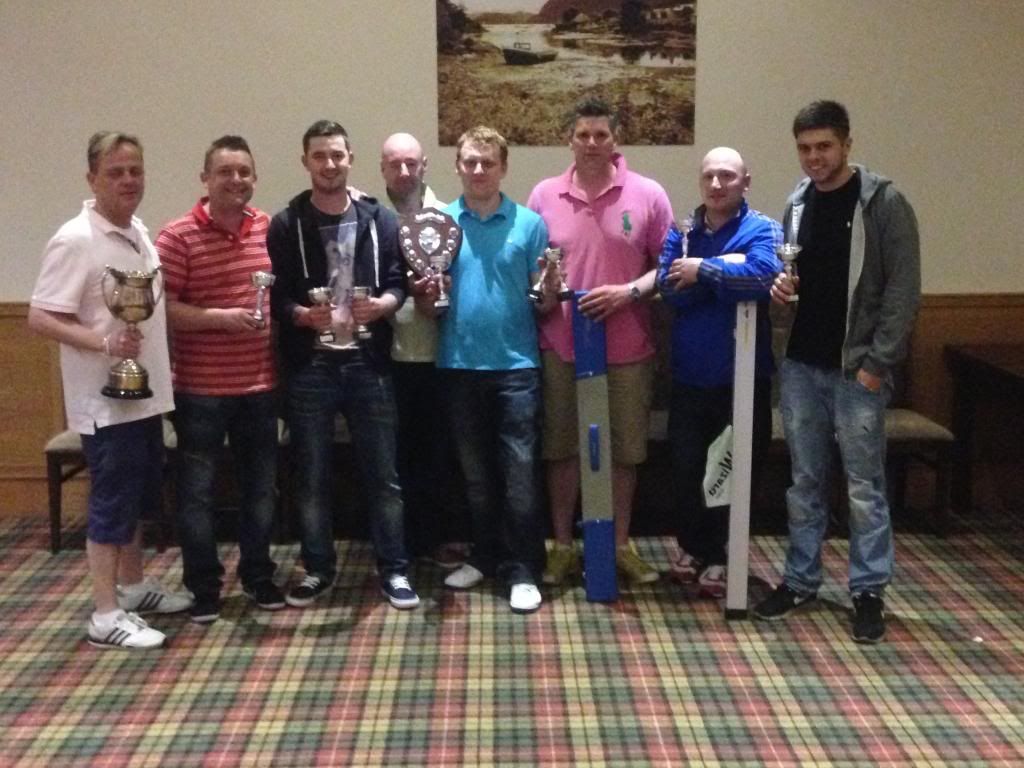 2014 Consolation Cup Champions
Merchants Club
2014 Division 2 Cup Champions
West Port Bar 1
Throughout the year the ADPL have raised the magnificent sum
of £500.00 for Macmillan Cancer Support. This was presented to the
local representatives at Finals Day on Sunday 18th May 2014.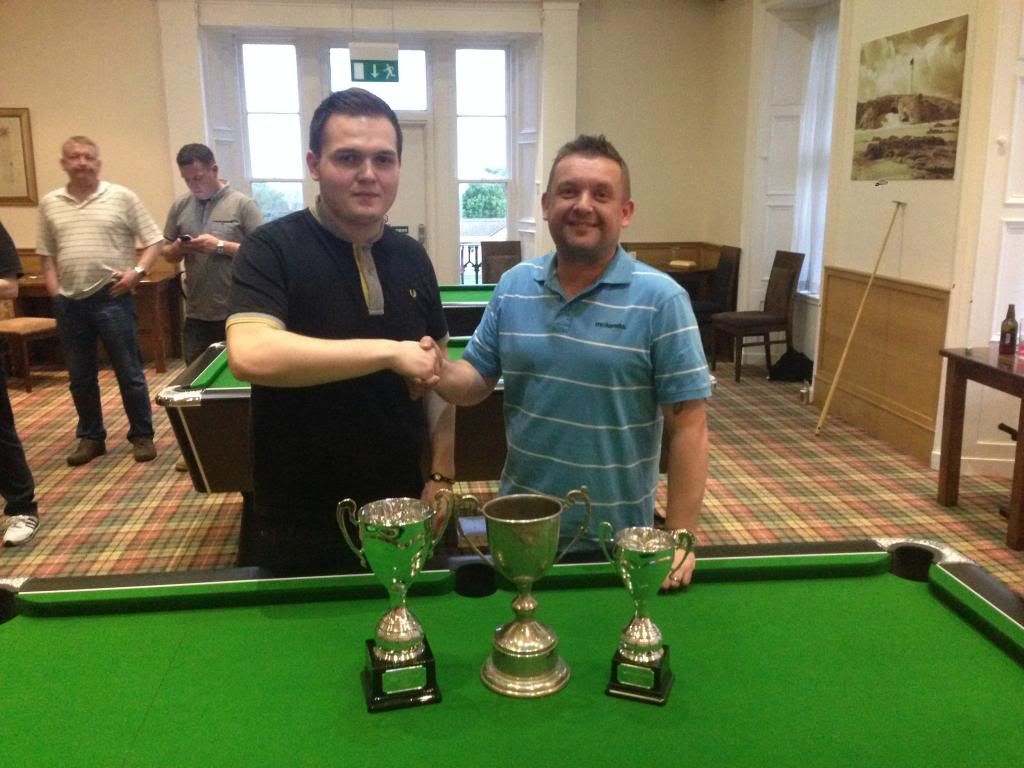 2014 AJ Beedie Arbroath Open Finalists
Ryan Fleming, Runner-Up (left), with Greg Alexander, Winner