Welcome to Arbroath & District Pool League
The fixtures for the full season are now available to view (using the links on the left hand side of the webpage).

The first fixtures are as follows:-

DIVISION 1
BURNS BAR v CLIFFBURN 1
LETHAM 1 v RAILWAY 1
MERCHANTS v NEWGATE 1
NEWGATE 2 v SHOTZ 2
RAILWAY 2 v PORTCULLIS 1
SHOTZ 1 v RAM'S HEID 1
BYE v PORTCULLIS 2

DIVISION 2
BOWLERS 2 v WEST PORT 2
CLIFFBURN 2 v BOWLERS 1
FISHERMANS v STATION
ST TAMS v LEGION 2
PORTCULLIS 3 v LETHAM 2
STAG v SHOTZ 3
WEST PORT 1 v LEGION 1

Sign in 8:00pm.

As a reminder, it is the home team Captain's responsibility, upon completion of the match, to text or phone the score in on the night to the pool phone (07835 338847) or to the Match Secretary, Michael Bastow on his personal number.

Teams who fail to do this will incur a point deduction.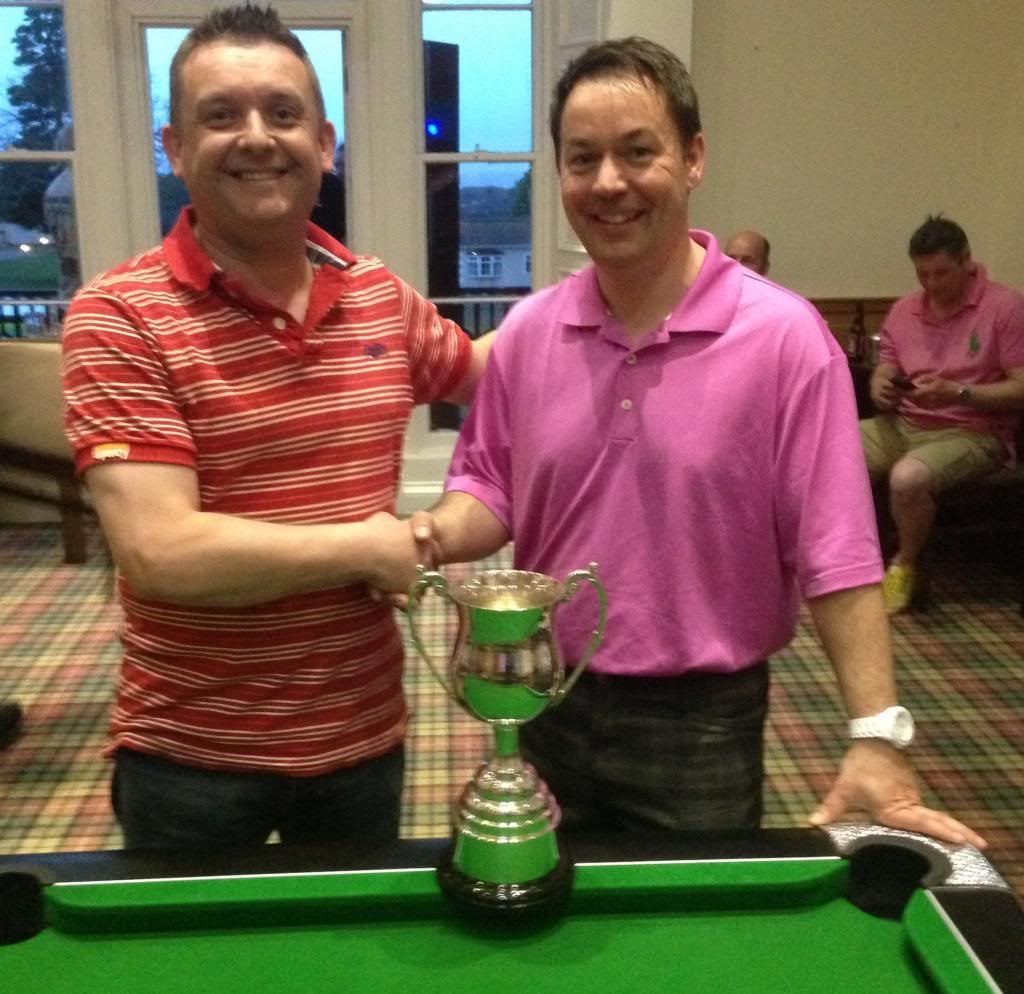 2014 ADPL Singles
Greg Alexander, Champion (left)
and Jonathan Cargill, Runner-Up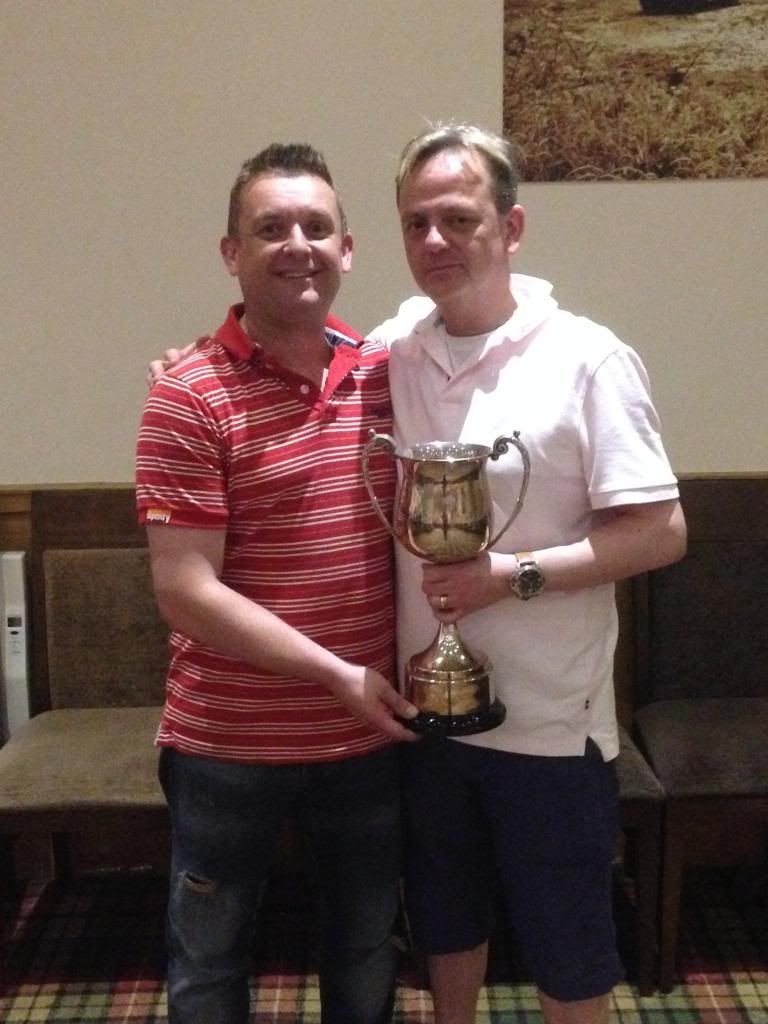 2014 ADPL Doubles Champions
Greg Alexander (left) and Martin Cherry
2014 Division 1 Champions
Portcullis 1
2014 Knockout Cup Champions
Ram's Heid 2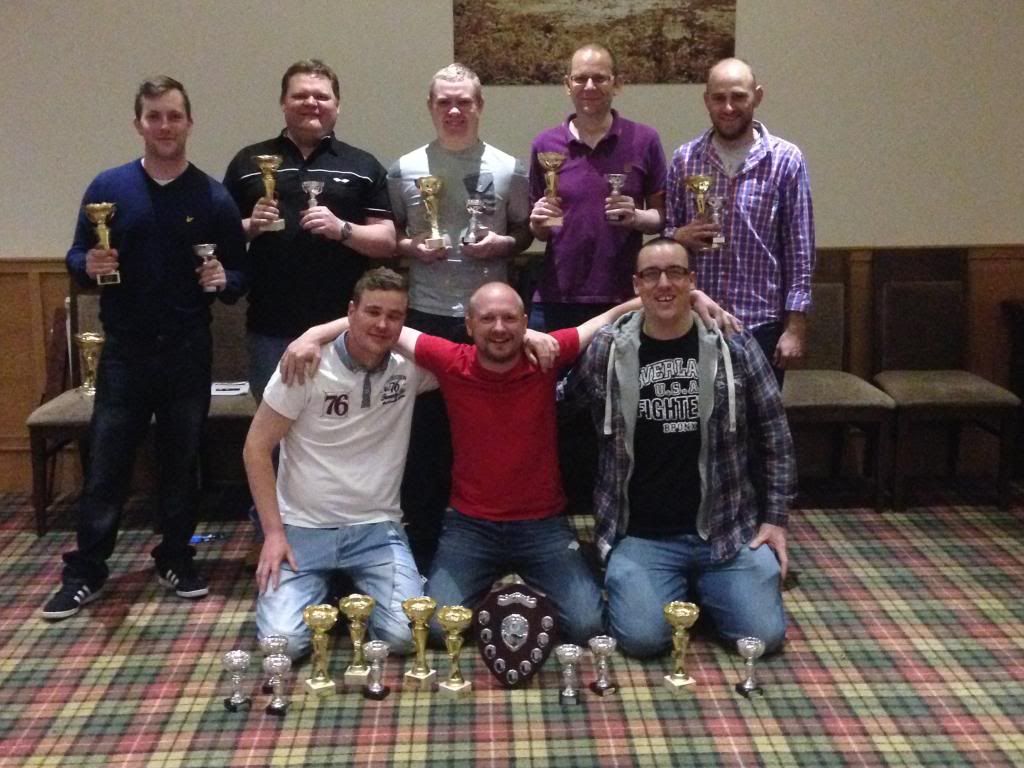 2014 Division 2 Champions
Burns Bar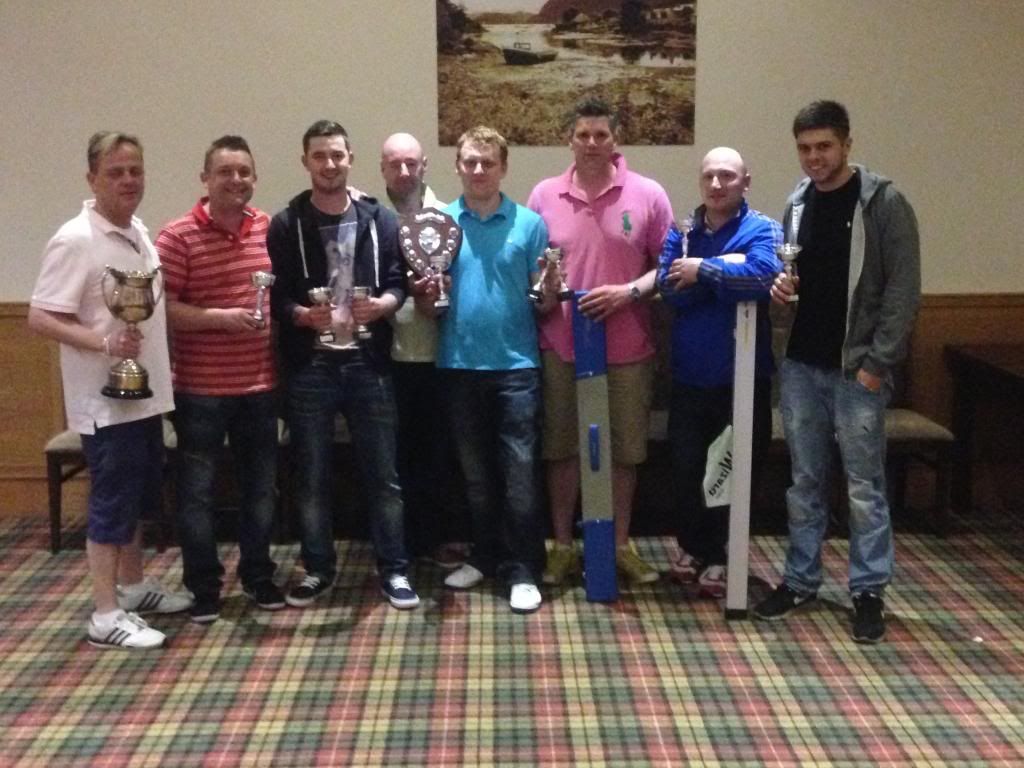 2014 Consolation Cup Champions
Merchants Club
2014 Division 2 Cup Champions
West Port Bar 1
Throughout the year the ADPL have raised the magnificent sum
of £500.00 for Macmillan Cancer Support. This was presented to the
local representatives at Finals Day on Sunday 18th May 2014.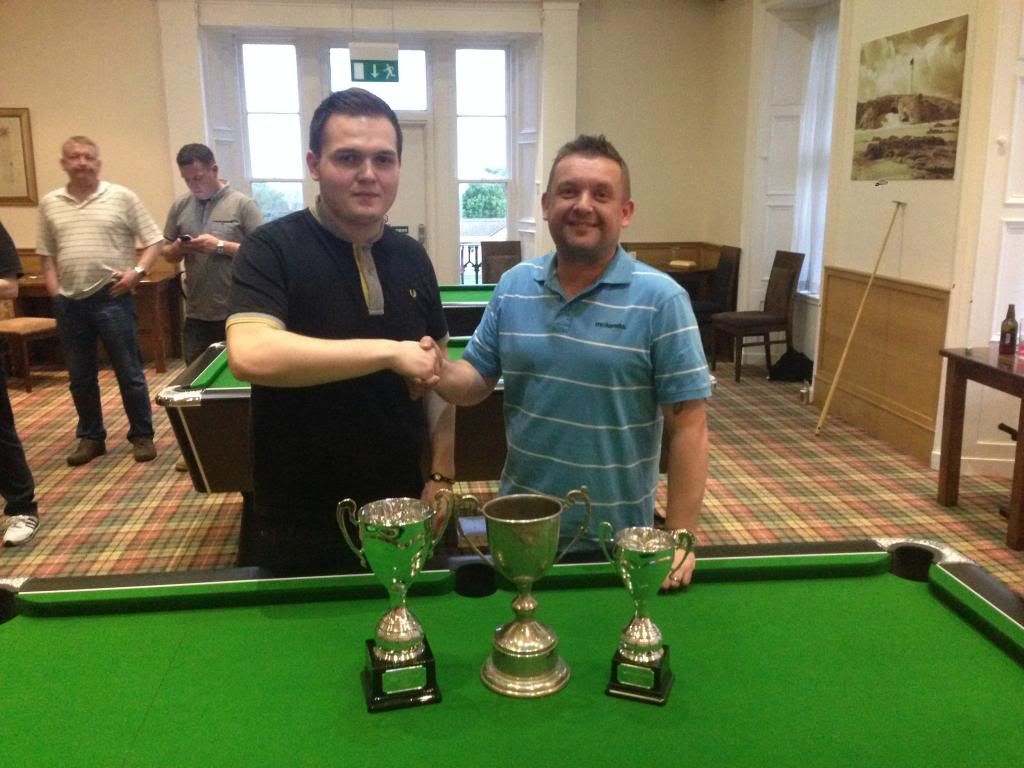 2014 AJ Beedie Arbroath Open Finalists
Ryan Fleming, Runner-Up (left), with Greg Alexander, Winner